Episodes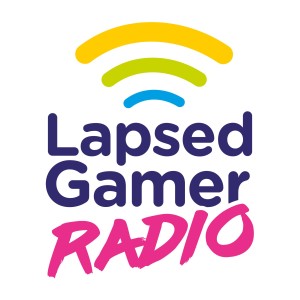 Wednesday Oct 25, 2023
Wednesday Oct 25, 2023
In this episode Mark is joined by Chazzee and special guest Doug to discuss camper vans, festivals, getting old, and retro gaming, before breaking down the long, drawn out acquisition of Activision Blizzard by Microsoft and what IP might be resurrected, and of course running down all the games they've been playing over the last few weeks.
You can find additional content by us over on the LGR website at www.lapsedgamer.com and you can get in touch with us via Twitter at https://twitter.com/lapsedgamer
You can also see our videos over on YouTube at http://www.youtube.com/channel/UCAGtlQOKR97vqxhyXekAVwg
Our streams can be seen at Twitch.tv/LapsedGamer
The Lapsed Gamer Radio Team created this episode. Edited by Mark Hamer
Original LGR themes, FX and music cues created and composed by Mark Hamer.
You can stream or directly download our episodes via our Podbean homepage https://lapsedgamerradio.podbean.com
If you're enjoying our content, please subscribe to and review Lapsed Gamer Radio on Apple Podcasts.