Episodes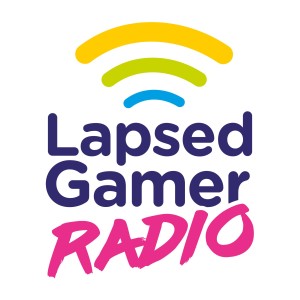 Tuesday Feb 07, 2023
Tuesday Feb 07, 2023
In a change to our schedule, we've got a special crossover episode as LGR meets At Little Pod of Everything. So join Mark, Nick, and special guest Ger for a brief chat about elite dickheads, not understanding the assignment, and Welsh pronunciations, plus the usual chatter about what we've been playing, before switching it up and talking about what video-game related movies and tv shows we've enjoyed recently.
You can find additional content by us over on the LGR website at www.lapsedgamer.com and you can get in touch with us via Twitter @lapsedgamer
You can also see our videos over on YouTube at http://www.youtube.com/channel/UCAGtlQOKR97vqxhyXekAVwg
Our streams can be seen at Twitch.tv/LapsedGamer
The Lapsed Gamer Radio Team created this episode. Edited by Mark Hamer
Original LGR themes, FX and music cues created and composed by Mark Hamer.
You can stream or directly download our episodes via our Podbean homepage https://lapsedgamerradio.podbean.com
If you're enjoying our content, please subscribe to and review Lapsed Gamer Radio on Apple Podcasts.